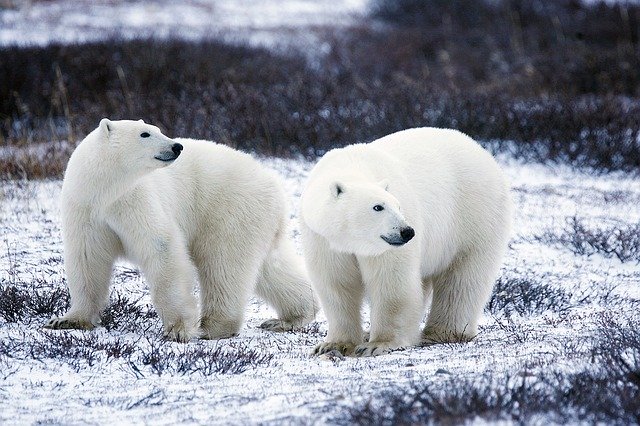 Snakes, polar bears and floods... has to be Manitoba!
Manitoba is a province at the longitudinal centre of Canada. It is one of the three prairie provinces (with Alberta and Saskatchewan) and Canada's fifth-most populous province with its estimated 1.3 million people. Manitoba covers 649,950 square kilometres with a widely varied landscape.
Manitoba's capital and largest city, Winnipeg, is the eighth-largest census metropolitan area in Canada.
Check out Canadian Geographic: Animals Native to Manitoba. Click each image to learn about the animal pictured.
Rick helps minimize flooding on the Red River.
Face to Face with Polar Bears in Churchill, MB – a stunning video.
In the fall, polar bears gather at Churchill while they wait for the Hudson Bay to freeze over. Then they head out on the sea ice to hunt seals for six months.
Where is the best place to find thousands of red-sided garter snakes in the whole world?
Narcisse, Manitoba! For six weeks, in April and May, they wake up from eight months' sleep. First the males pop out of the ground and then they wait for the the females to come out of the three large dens. One of these dens can have eight thousand snakes inside. Ew!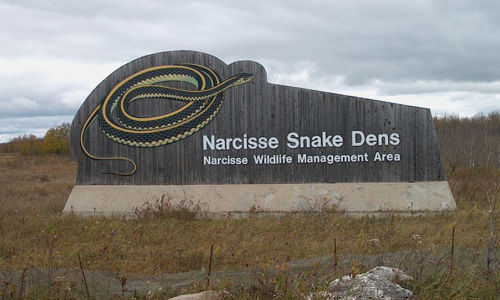 These dens are perfect for the snakes' hibernation; the dens are humid and the temperature stays above freezing. This is important because snakes are cold-blooded.
After the snakes mate, the males leave to eat their first meal in a long time! They can travel 12 km. Scientists do not know why these snakes keep coming back to the same den every year.
Every year, hundreds of people come to Narcisse to see these red-sided garter snakes wake up!
Watch this video to see thousands of snakes in Narcisse, Manitoba.