Mountains, cowboys, oil and more!
Banff National Park, Alberta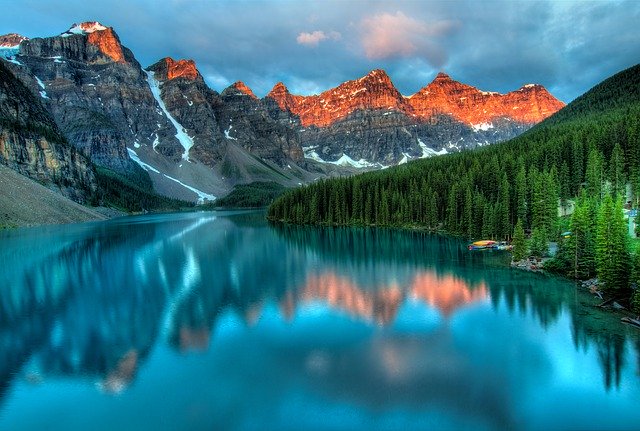 Alberta is a western province of Canada. With an estimated population of 4,067,175 as of 2016 census. It is Canada's fourth most populous province and the most populous of Canada's three prairie provinces. Its area is about 660,000 square kilometres Alberta and its neighbour Saskatchewan were districts of the Northwest Territories until they were established as provinces on September 1, 1905.
Alberta's capital, Edmonton, is near the geographic centre of the province. Tourist destinations in the province include Banff, Canmore, Drumheller, Jasper and Sylvan Lake.
Rick Mercer drives cattle in Southern Alberta.
Rick checks out freestyle water ski jumping practice in Red Deer Alberta.
Rick goes to the oil sands to operate big equipment.
Rick tries riding at the Calgary Stampede.