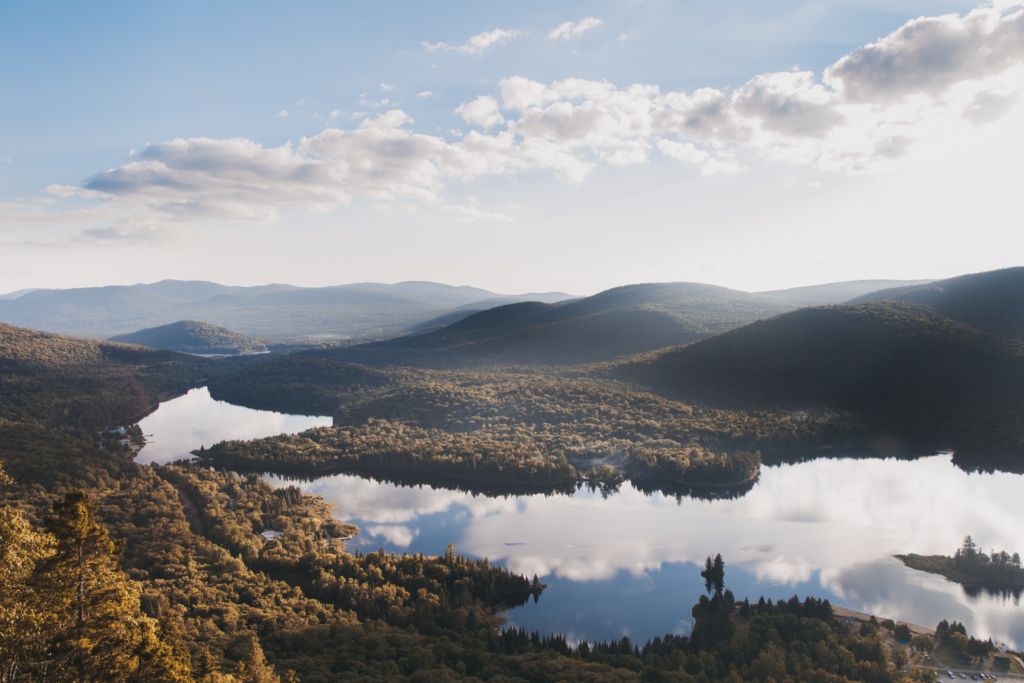 Mont Tremblant in the Laurentian Mountains of Quebec.
Visit the province that celebrates winter with a definite voyageur flare!
Quebec is one of the thirteen provinces and territories of Canada and is Canada's largest province by area. It is the second-most populous province of Canada and is the only one to have a predominately French-speaking population.
The climate around the major cities is four seasons continental with cold and snowy winters combined with warm to hot humid summers.
Rick Mercer goes ice canoeing during the Quebec Winter Carnival.
Samuel and Audrey's travel guide to winter in Quebec City.
Samuel and Audrey's travel guide to Montreal City.
View the Laurentians in Quebec.