Discover the Pacific Salmon!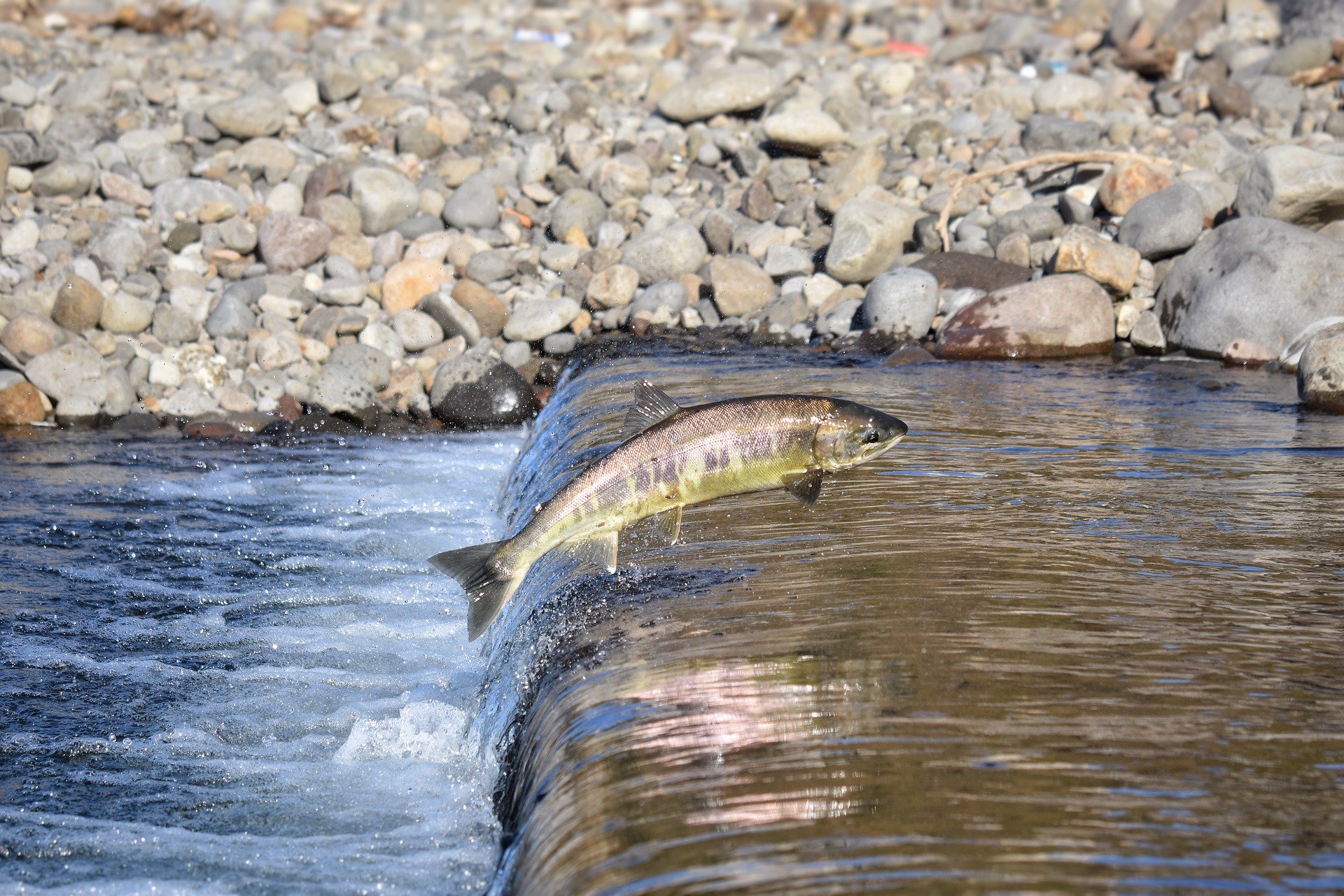 Seven species of Pacific Salmon occur in B.C.: Sockeye, Chinook, Coho, Pink, Chum, Steeelhead Trout, and Cuthroat Trout. The smallest, Pink salmon, are the most abundant. The biggest, Chinook salmon, are the least abundant. Salmon are famous for their ability to return to the freshwater place of birth to spawn, including fighting their way up raging rivers – even jumping rapids and waterfalls.
The Northwest Coastal First Nations relied on the salmon as one of their main sources of food.