It's that time of year again – when the sap starts moving and it's time to get collecting. Maple Syrup is a Canadian icon and a tasty part of our identity!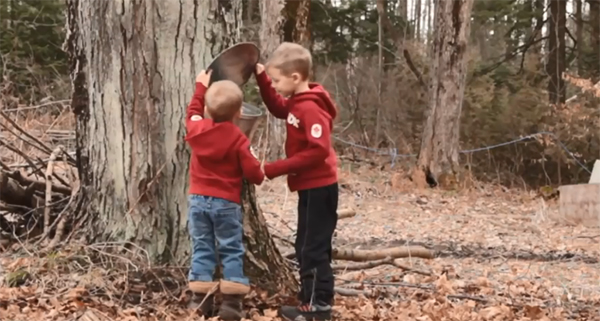 Join the Quad Squad as they visit a farm in Ontario to see how maple syrup is made.
A family of Attikamek First Nations show a French Canadian family how to harvest the syrup of the sugar maple (1710).
It is that time of year again. Nights are cold and days are warm and the sap is running. For the Ojibwe this was always a time of renewal. Family groups reunited with their band and relations and friends who'd not seen each other over the winter could gather for the work of sugaring which seemed more like a festival than work.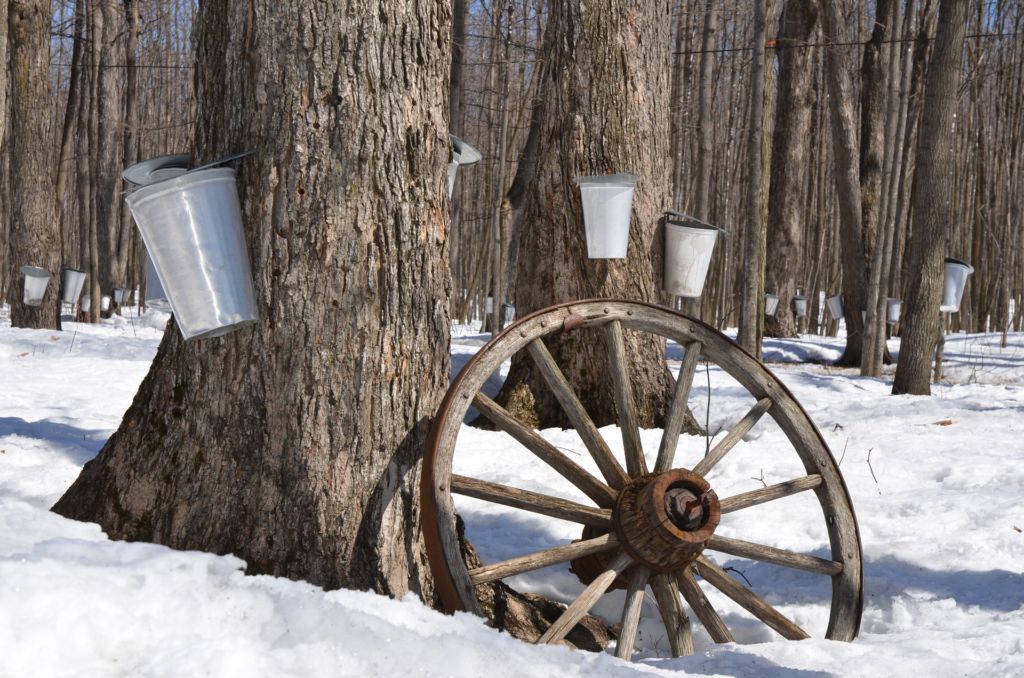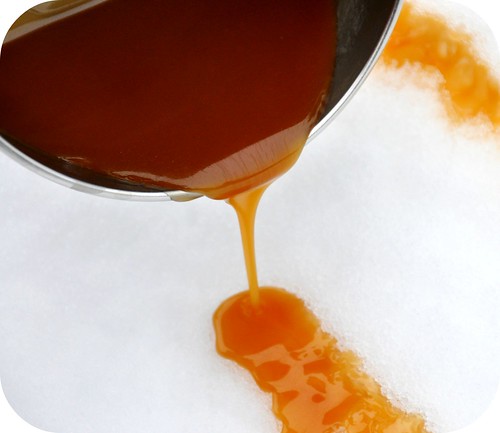 Copyright © 2008-2014 Rosina Huber. http://rosinahuber.blogspot.com/2011/01/maple-snow-candy-recipe.html
Maple Snow Candy Recipe
This delicious sweet treat of candied maple syrup is a wonderful winter treat and sure to bring many smiles!
Maple Sugaring Pre- and Post- Trip Activities
Designed for grades K-5.