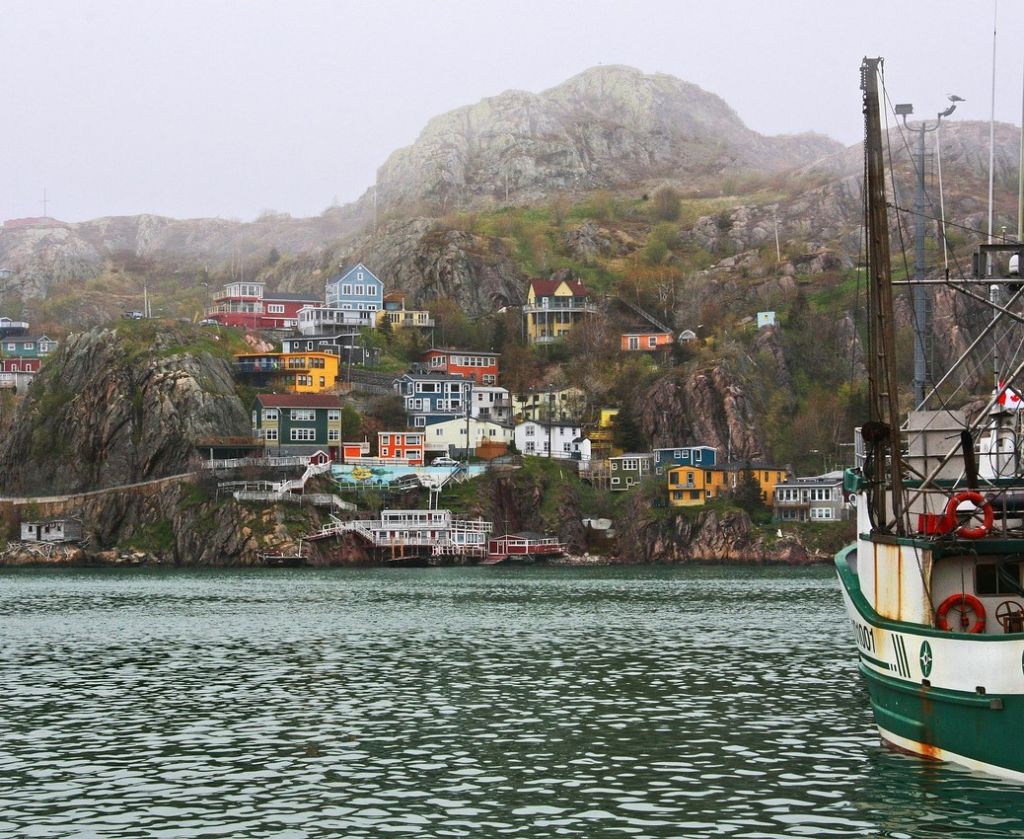 St. John's, Newfoundland and Labrador's capital and largest city
Amazing ocean and cliff-side views, and the unique historic cod fishery makes NL captivating
Newfoundland and Labrador is the easternmost  province of Canada in the Atlantic region. with a combined area of 405,212 square kilometres (156,500 sq mi).
In 2018, the province's population was estimated at 525,073. About 92% of the province's population lives on the island of Newfoundland (and its neighbouring smaller islands), of whom more than half live on the  Avalon Peninsula.
Tiled maps can be printed off and glued together for a large poster or table sized map.
From St. John's to Nain, Port Aux Basques to Trepassey, Faces of Newfoundland proudly presents a collaborative video made with you, for you, to help bring us all together.
A photoblog capturing faces and stories across the island, Faces of Newfoundland proudly presents its second video highlighting the amazing people and places of our great province.
Land & Sea is a series featuring the lives of the people of NFLD & Labrador that has been running since 1964. 
The community of Bay de Verde was founded in 1662. This episode explores the trap skiff and rodneys used in the cod fishery.
It has been called the fish that launched a thousand ships: cod brought Europeans to Newfoundland and Labrador, and cod made them stay.
What started out as a migratory fishery in the 1500s, gave way to a resident operation in the 1800s.
For the rest of that century, the salt cod fishery was the engine that drove the colony's economy. This video is about Newfoundland and Labrador's historic salt-cod fishery.